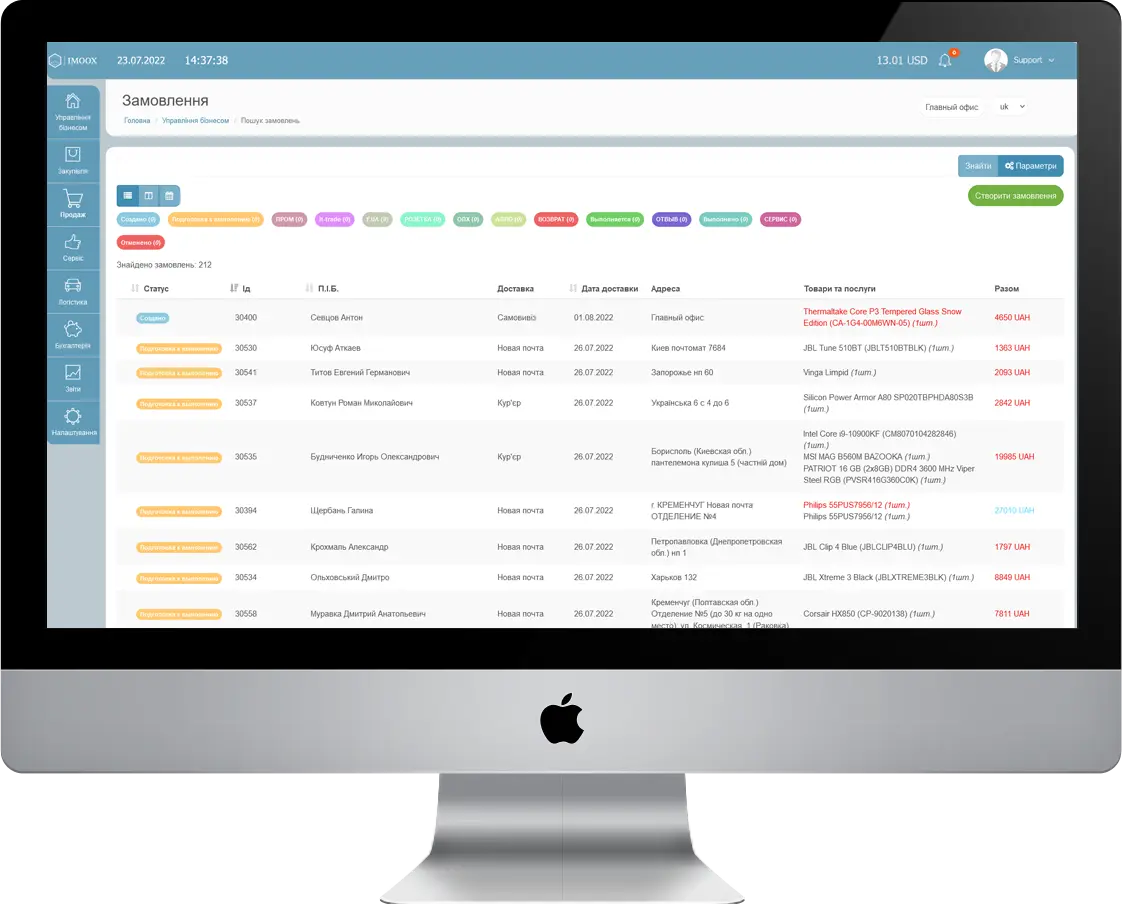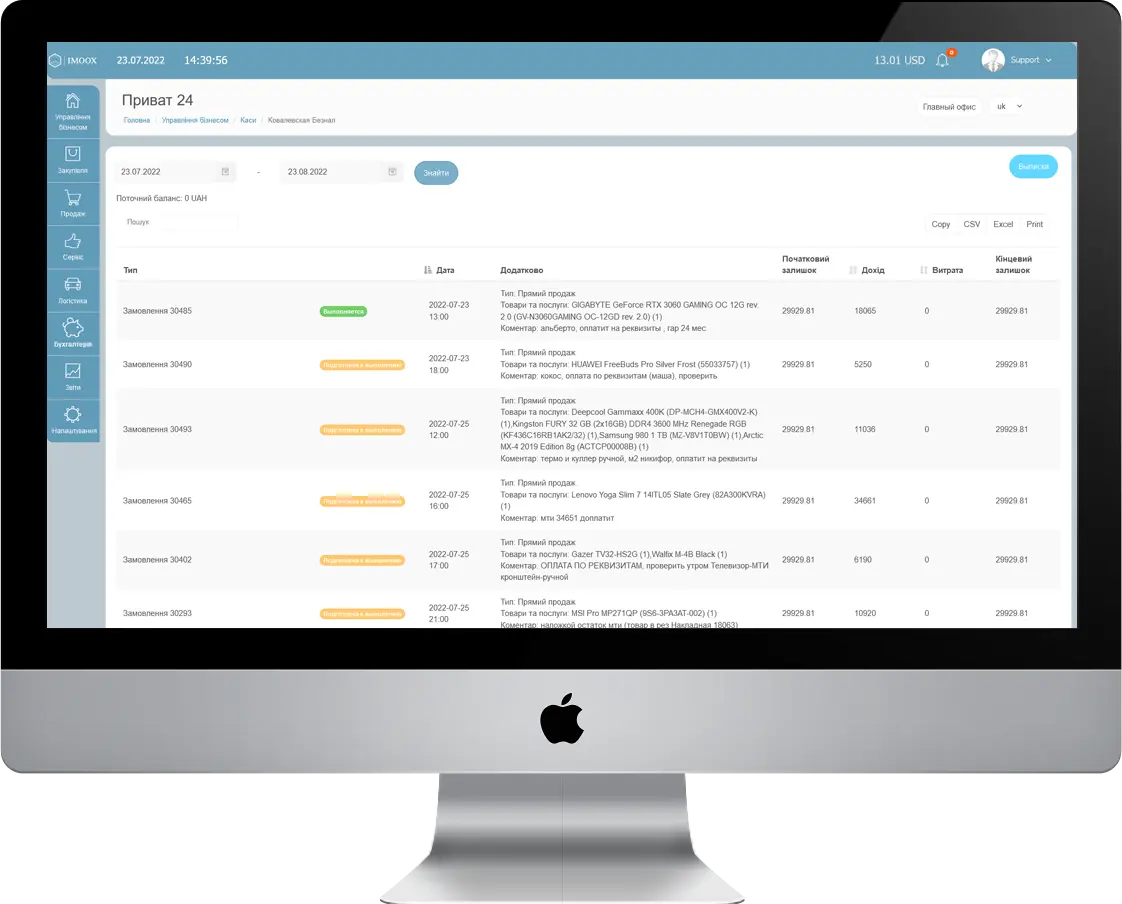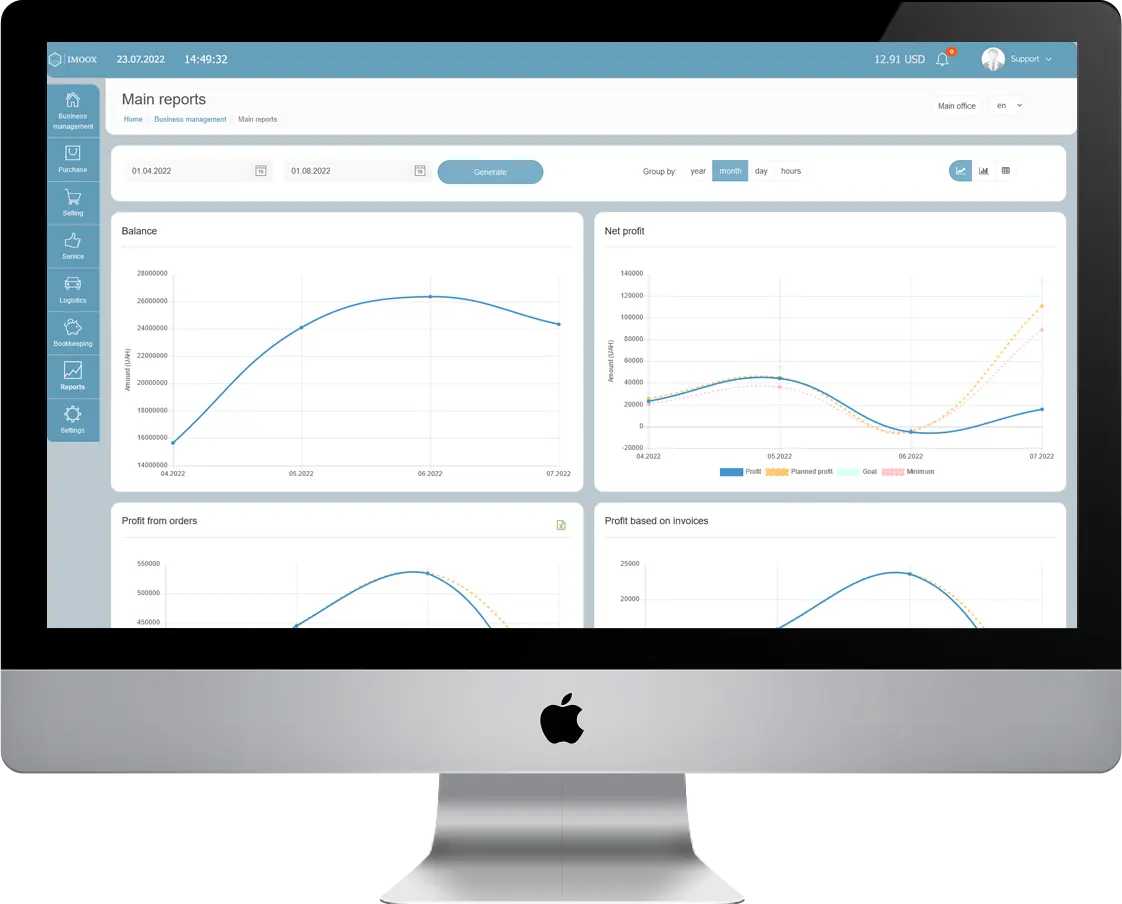 Implementation time: 1-3 days.
What you need to get started:
List of clients

In Excel format

List of goods and services

In Excel format

Price list

In Excel format

Rediscount of cash

To keep a checkout online

Stocktaking of goods in stock

To update the availability of goods

Staff training

Optional, usually takes up to 2 hours
Increasing the current customer base
Automation of routine company processes
Improving the quality and speed of customer service
Reducing the number of uncollected goods
The relevance of the availability of goods in stock
Integration with shipping companies
Exact offset with suppliers
Reduction of unnecessary expenses of the company
Tracking the best sales channels
Analytics of the company for all indicators
Such a scenario is excluded, since the data is located on secure servers, and access to them is carried out only by the user and an approved manager (at the special request of the customer).
Firstly, the program is intuitive, so working with it will not be difficult. Secondly, if difficulties nevertheless arise, the IMOOX company trains employees on the correct interaction with the CRM system.
Access is provided exclusively to the responsible user and personal manager. It can also be carried out in accordance with legal requirements (extremely rare cases prescribed in the company's Private Policy).
If this happens, the management will provide customers with an official right of a perpetual license, allowing them to use our IT products.
We and our accredited partners are always happy to develop new, customized solutions for you to help your business grow and flourish. The necessary applications can already be placed in the market.
Still have questions?
Get a free consultation on the implementation of a CRM system!
How to contact us?
To get advice on the CRM system, order a presentation, call the hotline or fill out the feedback form. Be sure to visit the IMOOX pages on social networks and the YouTube channel - there we talk about our work and clearly demonstrate how a competently and effectively configured business management system works.